Subsidiaries Conservative Party There are only 200 thousand, but they are responsible for choosing a new one British Prime Minister.
It is an electorate that is predominantly male, white, and older.
This is the profile of Conservative voters, according to the Party Membership Project (PMP)A University of Sussex study published in 2020.
Voters
oh UK It is a parliamentary democracy, so the majority leader is the head of government and there is no obligation to organize legislative elections in case of interim leadership change.
Under this process, less than 0.3% of the UK population (out of 67 million people) will elect their next leader.
The Conservative Party has not yet released the number of members eligible to vote.
However, a spokesman said recently that it would be more than the 160,000 people who took part in the last poll, which ended in victory. Boris Johnson In 2019.
Amanda Milling, the party's then leader, noted last year that the organization had about 200,000 voters.
Members who registered at least three months before voting are eligible to vote and can vote by mail or online until September 2. The result will be declared after three days.
Age, gender and ethnic origin
In contrast to the diverse candidates in the race Downing StreetThe conservative base's fighters are white and mostly male, and stand out for their advanced age.
Around two-thirds of men oppose a roughly equal gender split in the UK.
A large proportion, 39%, are over 65 and a fifth are between 50 and 64. By comparison, according to the Office for National Statistics, less than 20% of the UK population is aged 65 and over. (ONS).
The party's voters are also overwhelmingly white: 96%, 10 points higher than the population.
Brexit
In the 2016 Brexit referendum, 52% of Britons voted in favor of leaving the European Union.
Within the Conservative Party, opinion is much less divided: almost 75% of members support Brexit, according to the Party Membership Project.
Foreign Minister Liz TrussOne of the candidates for the post of head of government defended remaining in the EU in 2016, before becoming a staunch supporter of Brexit.
Already his opponent Rishi Sunak has voted "Exit".
Social appearance
Members of the Conservative Party are generally wealthier than the general electorate: 80% are considered middle and upper social class, compared with 57% of Britons, the agency said. YouGov.
Geographical distribution
Militants are mostly concentrated in the south of England, where a third of the population lives, particularly in London. A fifth live in the north of England and only 6% in Scotland.
Leadership qualities
According to a YouGov poll of party members in July, candidates' personalities rather than their political promises were cited as the deciding factor in the vote.
After the scandals that tarnished Boris Johnson's tenure, half of supporters polled said the new leader's "honesty and integrity" were important.
As for policies, Respondents expressed a desire to return to "conventional conservatism," with an emphasis on cutting taxes and state spending.. The idea fits Liz Truss's plans, while her rival Rishi Sunak is focused on balancing the budget after the impact of the pandemic. Covid-19.
See also
principle
Andre Mendonza, who was called a "break" in the STF by Bolsonaro, gets second grade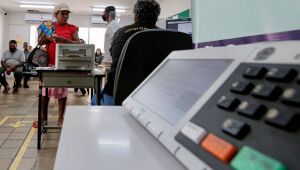 Edmar Lyra
Traditions reinforce the difference in this year's election
"Total creator. Devoted tv fanatic. Communicator. Evil pop culture buff. Social media advocate."