Published 05/30/2022 08:03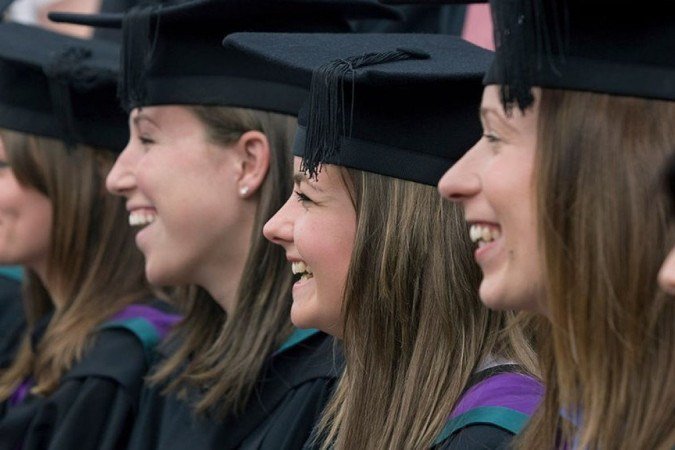 (credit: Getty Images)
The UK has created a special visa to attract graduates from the world's top universities.
The government says the "high-potential individuals" visa, which begins on Monday (5/30), will attract "the best and brightest minds" in the world, early in their careers.
The program will be open to graduates from top universities outside the UK who have graduated within the last five years. Graduates can apply regardless of their place of birth and will not need a previous UK job offer.
Successful candidates will receive a two-year work visa if they hold a Bachelor's or Master's degree, and three years if they hold a Ph.D. They will later be able to switch to other long-term work visas if they meet certain requirements.
To qualify, a person must have attended a university that appeared in the top 50 in at least two of three rankings in the year the candidate graduated: Times Higher Education World University Rankings, Quacquarelli Symonds World University Rankings, or Academic Rankings of World Universities.
No Brazilian university appeared in the list of 37 institutions Posted online by government. All universities are from the United States, Europe and Asia. Check it out on the end From this report the full list.
The visa costs £715, plus the immigration health surcharge, which allows immigrants to the UK to use the public health system.
Graduates will be able to bring their families, although they need maintenance resources of at least 1,270 (more than R$7,500).
They will also have to pass a security and crime test and have an English language certificate of at least Intermediate Level B1, which is defined as "fluency in communicating with native speakers of English easily".
The new visa is part of a suite of measures that include allowing foreigners to stay and work in the UK for up to two years, rather than having to leave after completing their studies.
Chancellor Rishi Sunak said: "The visa means that the UK will grow into a leading international hub for innovation, creativity and entrepreneurship. We want the businesses of the future to be built here today, which is why I am asking students to take advantage of this amazing opportunity to build their careers here."
While the UK is seeking on the one hand to obtain "bright minds" with this visa, the UK's immigration policy has also been criticized for other measures. Last month, the United Kingdom announced that it wants to Sending asylum seekers to Rwandaafter crossing the English Channel in small boats.
---
List of 37 universities
Germany:
University of Munich (LMU Munich)
Australia:
Canada:
McGill University

University of British Columbia

University of Toronto
China:
Peking University

Tsinghua University
United States of America:
Caltech

Columbia University

Cornell University

Duke University

Harvard university

Johns Hopkins University

Massachusetts Institute of Technology (MIT)

New York University (NYU)

Northwestern University

Princeton University

Stanford University

University of California, Berkeley

University of California, Los Angeles (UCLA)

University of California, San Diego

University of Chicago, USA

University of Michigan Ann Arbor

University of Pennsylvania

The University of Texas at Austin

University of Washington

Yale University
France:
Sciences and Arts of Paris – PSL Research University
Hong Kong:
Chinese University of Hong Kong (CUHK)

University of Hong Kong
Japan:
Kyoto University

University of Tokyo
Singapore:
Nanyang Technological University (NTU)

National University of Singapore
Sweden:
Switzerland:
Federal Polytechnic School of Lausanne (EPFL Switzerland)

ETH Zurich (Swiss Federal Institute of Technology)
---
Did you know that the BBC is also on Telegram? Subscribe in the channel.
Have you seen our new videos on Youtube? Subscribe to our channel!
"Writer. Analyst. Avid travel maven. Devoted twitter guru. Unapologetic pop culture expert. General zombie enthusiast."