A luxury hotel offered guests buckets of water to take a shower – and it was mocked
The Meikles Hotel ran out of hot water due to a power outage. The solution the management came up with was not the best.
An unprecedented situation. Photo: Meikles Hotel.
Five star luxury hotel Mickles Hotelin the heart of Harare, is one of the most famous places in Zimbabwe and in recent days it has been widely commented on on social media. – Not for the best reasons. One of the major hotels in the African country became the subject of jokes after offering guests buckets of hot water.
Last Wednesday, June 15, Harare, the capital of Zimbabwe, suffered a blackout. Since the five star hotel was already running a generator since Saturday, it ended up without any electricity. Which means there was no hot water, one of the guests' worst nightmares.
To try to overcome the unpleasant situation, the management of the luxurious Meikles Hotel left a warning to guests: "If you need hot water for a shower, please contact our cleaning department and you will be given a bucket."
It did not take long for unusual information to reach social networks, and, of course, jokes did not wait either. "Why do I think more than 90 percent of the Meikles hotel guests didn't shower today? or "Meikles Hotel, good evening. Sorry, the person you want to talk to is taking a shower downstairs. Call in 15″ were some comments posted on Twitter.
Mickles Hotel, good evening. Sorry, the person you want to talk to is taking a shower downstairs. Call after 15 minutes. pic.twitter.com/hveDPfX6vn

– Shelaz (@shelaz04385340) June 15 2022
On the other hand, besides comments mocking the situation, many criticized the settlement proposal. "A five-star hotel in a country that has suffered from major blackouts in electricity and water, which has been normal for two decades, should have the appropriate measures in place. What is Meikles' excuse? This is what was stated in one of the comments.
After sarcasm, management quickly corrected the failure and reposted a message that services were already operating normally and thanked guests for their understanding during the period when hot water was not available.
Built during British colonial rule in 1915, the Meikles Hotel has since become the ideal venue for business, political and international meetings. That is, if there is hot water, of course.
Click on the gallery to discover the luxurious Zimbabwe hotel that has been the subject of fun in recent days.


see gallery
">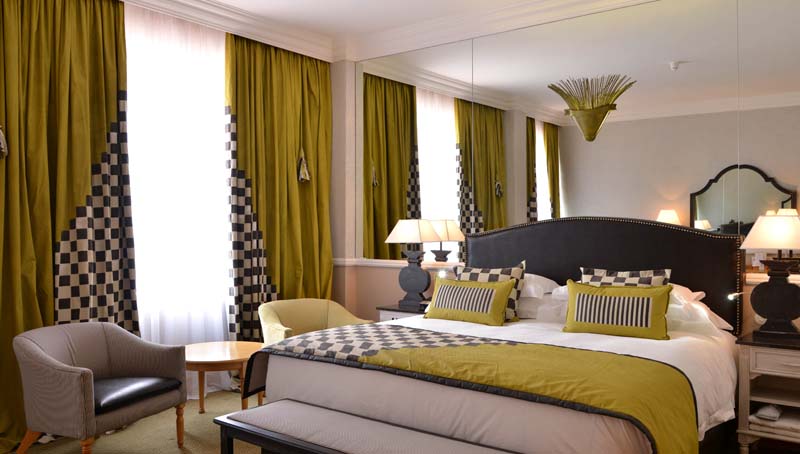 Dining area in the presidential suite.
"Hardcore alcohol maven. Hipster-friendly analyst. Introvert. Devoted social media advocate."