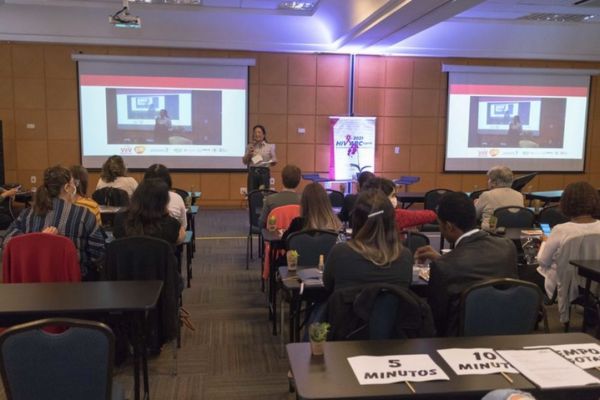 On November 25, Santo André will host IV Jornada do HIV ABC +DMR, a scientific meeting that will address vaccines, immune assessment tests, advances in the treatment of HIV infection, and other topics. The meeting, under the slogan "Overcoming prejudices, putting an end to the epidemic", will be held at the Bristol Hotel (Avenida Industrial, 855) and is aimed at health workers, nurses, doctors, psychologists, social workers and anyone interested in issues related to HIV, which is the English abbreviation for HIV. Human immunodeficiency, which causes AIDS.
See schedule:
9 AM – Opening with Professor Elaine Monteiro Matsuda, infectious disease physician at the Santo Andre City Council and scientific coordinator of the event.
9:30 AM – Lecture entitled "Overcoming prejudices, ending the HIV/HCV epidemic", by Professor Fabio Mesquita.
10:45 AM – Lecture entitled "ART is for life, and perhaps a long life", with Professor Giselle Goswein, from Unifesp/CRT-SP.
1:30 PM – Photos – Integrative and Complementary Practices in Health: Theory in Practice, with Kayo Akaki, Family and Community Physician at Primary Health Care in Santo André.
2:10 PM –
Lecture "Who are we and will we be?" With Alicia Krug, Health Policy Inclusion, Diversity and Equity Advisor/SVSA (Department of Health)
3:20 PM – Sinsinca and HIV – Professor Ricardo Diaz, from Unifesp.
More information can be obtained by sending an email to [email protected] or www.instagram.com/hiv.abc
"Writer. Analyst. Avid travel maven. Devoted twitter guru. Unapologetic pop culture expert. General zombie enthusiast."