We all know that a good diet is part of good habits that prepare the body to face diseases and leave the body healthy, but did you know that diet and mental health are also linked? Countless studies have already observed the relationship between eating habits and our psychology, which go far beyond simply counting calories. In fact, the World Health Organization no longer separates mental health from physical health in relation to human well-being.
Initially, eating disorders are associated with seeking relief from anxiety, depression, and other mental disorders, leading people to overeat or stop eating. Some foods, when eaten in excess, such as fried foods, cause inflammatory processes, which can harm the brain and contribute to depression and anxiety disorders, while others relieve these symptoms. Eating mushrooms, for example, can reduce symptoms of depression.
Another important aspect is in the intestines. Eating unhealthy foods, such as highly processed foods and extremely sweet foods, can cause the intestines to malfunction, causing widespread problems in the body. Much research has already highlighted the relationship between gut microbiota and mental health, including emotional behaviour, showing that it is not just the body that is malnourished.
How to get a good diet for mental health?
Dietary recommendations for good mental health are very close to those suggested for good physical health. According to the Ceará State Department of Health, the ideal diet is balanced and full of varied fruits and vegetables, fish, grains, plant proteins (such as peanuts, soybeans, corn) and generally lean sources of protein – all of which bring healthy nutrients to the brain and can help the functioning of nerve cells. .
Examples of this are vitamins A, C and E, which have antioxidant properties, that is, they stop the action of free radicals and prevent cell aging. Vitamins D, B6, and B12 help produce neurotransmitters that regulate the nervous system. On the other hand, omega-3 fatty acids help form new cells in the brain and are found in fish and seafood. All of this also helps boost immunity, which is another important factor in maintaining mental health and quality of life.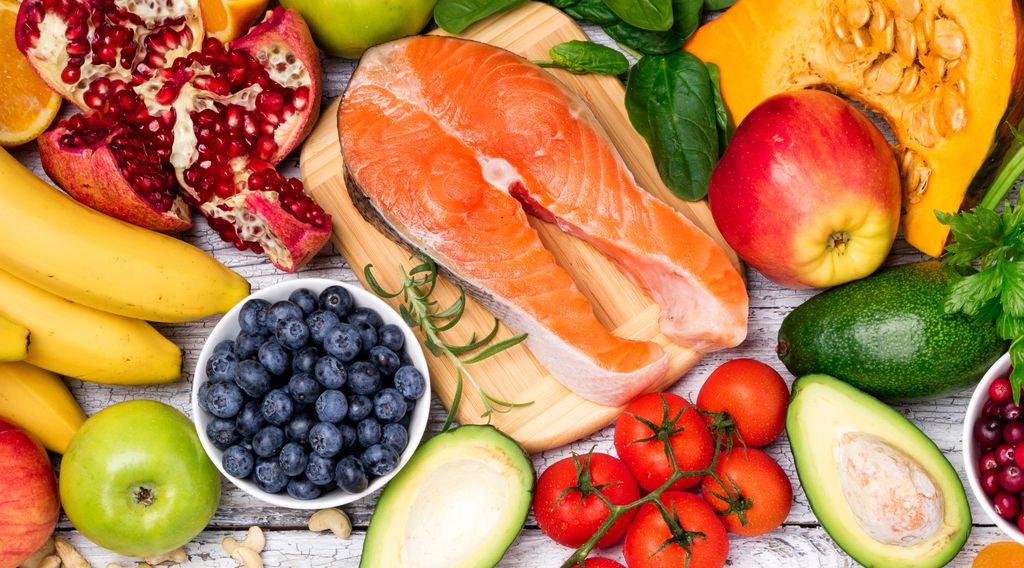 It is best to avoid fried foods that are full of trans and saturated fats, dairy products that contain too much cream, foods that contain a lot of refined sugar and industrial, processed and ultra-processed products that contain excessive preservatives. It is not necessary to completely exclude such foods from your life, but rather eat them a little, once a week or every two weeks, for example.
Eat well, according to a study published in the journal NutrientsThis can improve students' performance in college, and literature reviews link nutrient-poor diets and poorer mental health in children and teens.
However, it should be noted that it is not food alone that guarantees good mental health. Their impact is significant, but care such as physical exercise and other healthy habits help promote health. If you are taking medication for psychiatric disorders, simple nutritional re-education will not actually eliminate the medication. Mental health is a multifactorial aspect of life, requiring care on several fronts to stay healthy and prepared to face life's challenges.
source: British Medical Journal, American Journal of Public Health, Nutrients, Ceará State Ministry of Health
"Writer. Analyst. Avid travel maven. Devoted twitter guru. Unapologetic pop culture expert. General zombie enthusiast."