Traditionally, one of the highlights of the Premier League, Boxing Day will not be festive this year as Britain's clubs and the English Premier League face a huge number of omicron variant cases; Three matches scheduled for Sunday have been postponed.
If last year most English fans had to watch matches at home because they were being held behind closed gates, then this season are the players who don't turn up.
About 100 positive cases were registered from elite club rosters and technical bodies last week, while the UK has a record number of Covid-19 infections (122,000 cases in 24 hours).
A total of 13 matches have been postponed in recent weeks, three of which meet on Boxing Day (Round 19): Liverpool – Leeds, Wolverhampton – Watford, and Burnley – Everton.
Indigestible calendar
How can I schedule late matches on an already loaded calendar, with matches every day until January 3 except for December 31?
On Thursday there were several video chats between the Premier League and club coaches and players.
But due to the great risks, both sporting and economic, surrounding "Boxing Day", no decision was made to pause the tournament. Nothing more than a loop with closed gated or limited capacity, as in Wales and Scotland.
"There's a wall in front of you, you can talk or ask for whatever you want, but all the decisions have already been made," said Tottenham coach Antonio Conte, whose team is particularly behind from Covid-19 disease, three games behind.
Together with his Liverpool counterpart, Jurgen Klopp, the two defended reducing the League Cup semi-finals (Chelsea – Tottenham and Arsenal – Liverpool) to one match, scheduled for the beginning of January, as happened last year, because of the epidemic.
Even Manchester United coach Ralf Rangnick announced a complete suspension from the competition. His team, sixth in the premiership, has suffered several delays and hasn't played since December 11.
And now a series of matches awaits him relentlessly, starting with Monday's visit to Newcastle, penultimate in the table.
Leaders Manchester City, knocked out by their defeat at the Magpies (4-0) and the 7-0 massacre at Leeds, welcome Leicester (9) this Sunday.
The team led by Pep Guardiola is three points ahead of Liverpool, whose match against Leeds has been postponed.
Four days after qualifying for the League Cup semi-finals, Chelsea (3), Arsenal (4) and Tottenham (7) will play on Sunday.
The Blues visit Aston Villa (10th place), while the Gunners have a priori a much easier away match against the Norwich Lantern. Tottenham (7th) welcomes its neighbors from Crystal Palace (11th).
So you'll have to wait until early 2022 to watch bigger matches like Arsenal vs Manchester City on January 1 and Chelsea vs Liverpool the next. And that's if COVID-19 doesn't disturb the festivities any more.
see also
sport shoes
Serbian press says Djokovic will not play in the ATP Cup in Sydney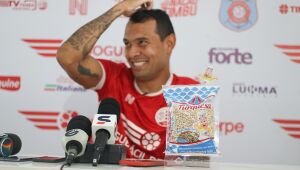 what a goal
Vinicius' monster nothing! Make the right decision
"Food fanatic. Organizer. Hipster-friendly tv specialist. Avid reader. Devoted web ninja."